Cheap & Easy Maintenance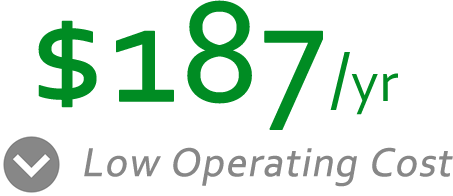 Just like your HVAC filters, an air cleaners' filters will become clogged with debris and should be replaced. We recommend the optional magnehelic gauge to get the most life out of your filters. This sensor will indicate when the filters become too clogged for the unit to function properly.
Alternatively, you can replace the filters on a regular basis. Filter life varies heavily based on application and it may take a couple change cycles to get a feel for your specific situation. However, we typically see commercial air cleaners going 6-months or more without requiring a filter change. Based on this, we estimate your filters expenses to be well under $200 annually.
We offer replacement filters in case quantity to save you time and money.